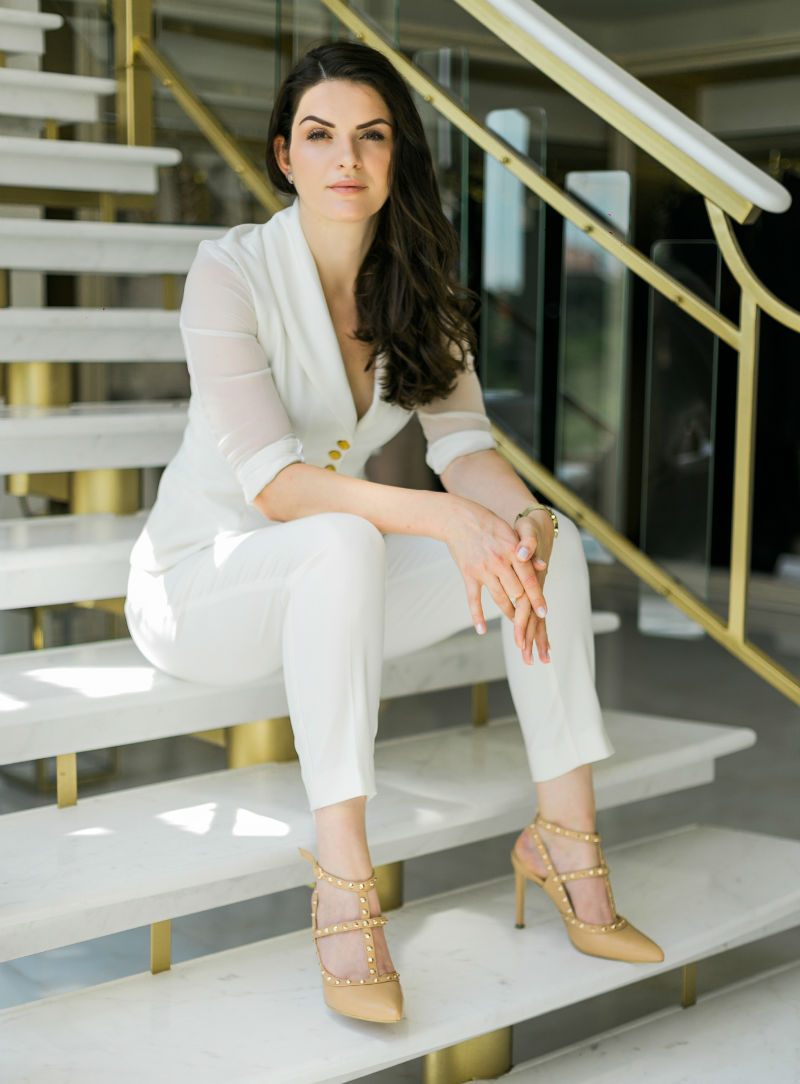 Reny M was founded in 2017 in Zakarpattia, Ukraine.
Renata Moysh grew up in Transcarpathia, Ukraine. Since childhood, she is a dreamer - an empire of beauty and brilliant fantasies. She started painting dresses at the age of five. Even then, having a basket with threads and pieces of materials, she created a dress and various outfits for her Barbie.
With all this, the parents gave education in the business direction. They thought that studying to be a designer for a girl was not prestigious. Since childhood, on all holidays, Renata did not want to dress in ready-made store bows. And all asked my mother to go choose fabrics and sew in the studio.
During her student years, in her second year, on her birthday, she gave herself a sewing machine and started sewing things. This is how the stage of beauty creation began. We quote: "… I remember that dress I sewed, it was with sequins: white and black. I wore it at one wedding and no one believed that I created it… ». My mother was shocked, but then tried it more than once.
2016.

Renata Moysh, having visited Lebanon for a meeting with haute couture designers, realized that she needed to return home and start realizing her old, childhood dream - to make those little doll dresses come true.
2017. For the first time he presents his first, private collection from Haute Couture during the local FASHION WEEK. Then he decides to register his own brand.
2018. Renata is launching the first Ready to Wear evening collection, which is designed to meet the growing needs of her customers. It is simpler, but just as aesthetic, glamorous and modern.
2019. Released the first, small, but very sophisticated collection of wedding dresses - Bridal. All these years, under the auspices of a fashion consultant participates in many foreign shows, exhibitions and is making good progress in this direction.
2020. In her native Transcarpathia she opened her personal "Reni M Fashion House", where she placed all her work and created a place where all beauty is now born.